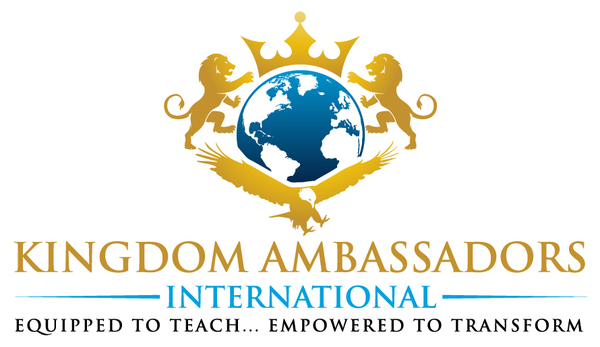 KAI is an embassy of Kingdom ambassadors and other Kingdom minded individuals whose sole mission is to promote the interests and values of the Government of Heaven, and to establish a community of Kingdom citizens here on earth that will accurately reflect and intelligently represent the very nature and character of our Eternal King Jesus.
Our vision is to equip and empower strong leaders, ministers and saints to embrace a kingdom culture, defined by a set of core values, for the perpetuation of God's purposes among all people, and the complete manifestation of Christ's Kingdom here on earth. This single objective will be realized and accomplished through some initiatives.
Latest Articles
Seven Myths & Misconceptions Relative to the Prophetic Pt. 2 Myth #4: Corrective prophecies are to be given solely by mature prophets and leaders. Closely connected to the previous two myths is [...]
Seven Myths & Misconceptions Relative to the Prophetic A myth can be defined as "a widely held but false belief or idea." It can often be very difficult, if not impossible, to [...]
Perspectives on the 2016 Presidential Elections For many months, I have been internally wrestling with whether or not to speak out and address the numerous issues (including false prophecies) related to the [...]
Subscribe to our Newsletter
Testimonies

"Thank you! This prophecy really ministers to my spirit. The prophecy is so right on until it made me cry." 

"This prophecy was 100 percent accurate. I was laughing and crying at the same time. It was amazing and has renewed my faith in the gift of prophecy. Thank you!"

"Thank you very much for the prophetic word. The word really spoke to my situation. The word also gave me great encouragement and insight. Thank you for your labor."

"Thank you so much for the prophecy on my life. It was on target in all areas. I am truly convinced that you seek God's face…"

"I thank God for connecting me to His voice through your ministry. The prophetic disclosure is accurate and timely. Thank you for sharing!"

"An absolutely accurate word! It is exactly the place I am in at the moment and the way I feel. It is also confirmation of some words over the past years, but I have not seen them come to pass as yet. Thank you so much for your confirmation and encouragement."

"Your ministry is timely and accurate, and I am tremendously encouraged. Thank you again for your ministry, it is very accurate and a much needed oasis in the desert."

"Thank you for the word of encouragement via the e-prophecy that was released. The word of the Lord encourages me and builds me up. Your timely prophetic word brought courage to me. I really do appreciate your ministry…"
We are here to serve you!
Please reach out to us with your questions, comments, requests or concerns and someone will get back to you shortly.