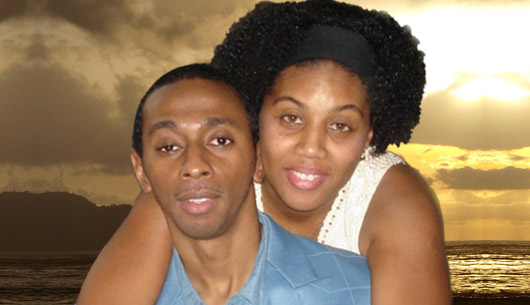 Kingdom Ambassadors International was founded by Robert & Alicia Paul in the month of August 2005 after a process of deep internal frustration—including a nagging discontent—brought about through a recognition of the fact that the Church exists for a much higher purpose than itself. This began a process of migration from a "church-centered" or "religious-activity-centered" culture where the focus is upon us, to a more Kingdom-centered culture where our focus is on fulfilling God's agenda in the earth.
Robert and Alicia are natives of the beautiful twin island republic of Trinidad & Tobago, and migrated to the United States during the turn of the new millennium. This was after Robert had faithfully served as a musician, worship leader, bible teacher and coordinator of a successful outreach program to the public schools in that nation for the previous decade.
Robert is an avid student of the Word as well as an able minister of the Spirit, with a strong reformation mentality and Kingdom thrust. He ministers with a notable apostolic, prophetic and teaching grace, with almost three decades of ministry experience and leadership development behind him. He is also a graduate of Christian International's School of Theology and has served on staff at CI—the ministry of Dr. Bill Hamon—for over fifteen years. His heart is to see the Body of Christ built up and His people matured so that they accurately demonstrate the Kingdom.